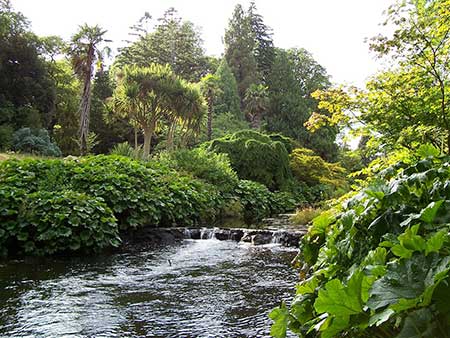 Wicklow (Chill Mhantáin translated into Irish) is a beautiful mountainous region of Ireland's East Coast and Midlands. County Wicklow offers visitors breathtaking views of towering mountains, crystal-clear rivers & tranquil forestry, all within easy reach of the capital.
It is located south of Co Dublin so is easily accessible by public transport. However the more beautiful spots in the Wicklow mountains are not serviced by public transport
As a largely rural county, much of the charm of County Wicklow is to be found in the small villages & hamlets which dot the mountainous countryside. The vast majority of these villages have old churches, shops & pubs.
The Wicklow mountains, being mountains, are not particularly well-served by public transport, which is surprising given their proximity to the capital and their popularity among visitors. Therefore the car is often the most convenient way of travelling around the county. Those travelling from Dublin to the east of the county should take the N11 in the Direction of Wexford. Meanwhile those travelling to the west of the county should take the N81.
The best way of seeing is my motorcycle, with Wicklows mountainous winding roads and some of the most beautiful scenery in Ireland if not the world it is a great place to go for a Sunday spin on your motorbike.
Wicklow roads can vary greatly from modern motorways to rough mountain roads & petrol filling stations can, at times, be hard to find.
What to Do in County Wicklow.
There is no shortage of things to do in County Wicklow, from visiting Wicklows blue flag beaches to hillwalking and visiting tourist attractions such as Wicklow Gaol (Jail)