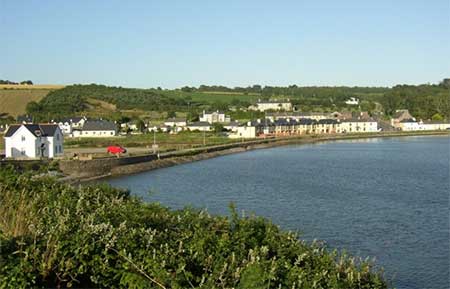 County Wexford is a seaside county located in  the south eastern part Ireland. Wexford is known as the sunny south east  since has more sunshine than any other part of Ireland so bring your sunscreen. This assists making it a popular weekend location for individuals staying in Dublin which is a short car journey away. It has many tourist attractions and our County Wexford Tourist information page will list as many tourist attractions as we can find. If we have missed any please let us know in the comments below.
To the south of Wexford town is the town of Rosslare and its Ferryport which manages freight in addition to vehicle and foot travelers on ferryboat trips into Wales and France.
This ferry port makes Wexford an ideal starting point for your driving holiday of Ireland if you want to avoid the Dublin traffic and explore the sunny south east of Ireland, taking in the beautiful sights and scenery of Wexford and Wicklow
The 2nd biggest place in County Wexford is called Enniscorthy to the north of Wexford town. While you are there be sure to visit Enniscorthy castle which is a Norman fortress dating from the early 1200's.
The main City in County Wexford is historical Wexford town which has a huge natural harbour. Its strategic position has actually made Wexford town the scene of lots of notorious and bloody fights in years passed. Among the most outrageous acts of warfare took place in 1649 when the towns inhabitants were butchered while thinking about their  surrender to  Oliver Cromwell's English forces.
Things to do in Wexford
Sports
If you like Gaelic games will certainly have a good time in Wexford. There are a lot of Famous GAA (Gaelic Athletic Association) club throughout the county.
Gaelic football and hurling clubs are found throughout the county and live games are held throughout the GAA season.
A Vibrant Night life
When the night comes, the town's night life comes alive. so you can find a great pub, restaurant or club perfect for a perfect night out.
Beach Activities and Water Sports
Because of its beaches, County Wexford gets a huge amount of travellers throughout the summertime. It is among the very best towns in Ireland to take part in Kitesurfing, kayaking, windsurfing, sailing, and almost any other beach activity.
County Wexford Tourist Information:
For more information please contact
County Wexford Tourist Information Office
The Quay Front
Wexford
County Wexford
Phone: 053 912 3111